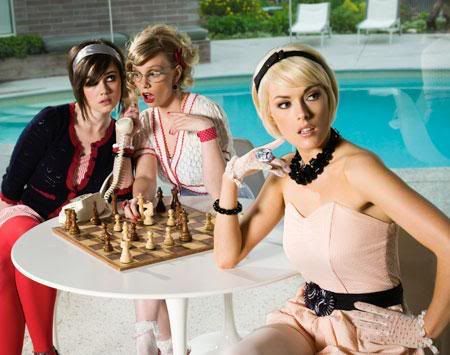 This group from England can best be described as 'girly pop'. The lineup consists of sisters Gwenno and Ani Saunders and has had a rew rotating third members, the latest being Beth Mburu-Bowie. They have released one full length album and you can get it here,
We Are the Pipettes
, but let's be honest they're here because they fill the hottie requirement more so than the rocker requirement. More pics below.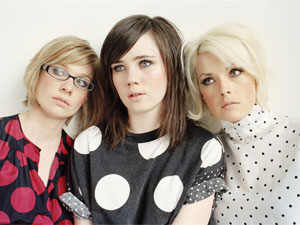 You can get a taste of their sound in the video for "Pull Shapes".