In an attempt to return to some sense of normalcy here at HGH we bring you this week's RHOTW,
Regina Spektor
. She's currently touring in support of here recent release,
Far
, and Mama HGH will be there for
her show in Chicago Sept. 12th
(with past
RHOTW Binki Shapiro
and
Little Joy
opening). We look forward to hearing all about it.
More pics and full tour dates below.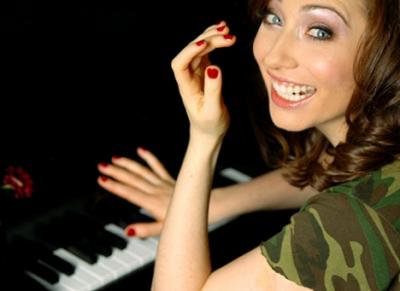 Regina Spektor Fall/Winter '09 Tour Dates:
Sep 11 2009 8:00P State Theatre Minneapolis, Minnesota
Sep 12 2009 8:00P Chicago Theatre Chicago, Illinois
Sep 15 2009 8:00P Michigan Theater Ann Arbor, Michigan
Sep 16 2009 8:00P Sound Academy Toronto, Ontario
Sep 17 2009 8:00P Metropolis Montreal, Quebec
Sep 21 2009 8:00P House of Blues Boston, Massachusetts
Sep 22 2009 8:00P Orpheum Theatre Boston, Massachusetts
Sep 24 2009 8:00P Electric Factory Philadelphia, Pennsylvania
Sep 30 2009 8:00P DAR Constitution Hall Washington, Washington DC
Oct 2 2009 8:00P Ramapo College Mahwah, New Jersey
Oct 3 2009 8:00P Dickinson College Carlisle, Pennsylvania
Oct 6 2009 8:00P The Tabernacle Atlanta, Georgia
Oct 14 2009 6:00P Radio City Music Hall New York, New York
Oct 26 2009 8:00P House of Blues San Diego, California
Oct 28 2009 8:00P The Greek Theatre Los Angeles, California
Oct 30 2009 8:00P Fox Theatre Oakland, California
Nov 1 2009 8:00P Roseland Theater Portland, Oregon
Nov 6 2009 6:00P In the Venue Salt Lake City, Utah
Nov 7 2009 7:00P Fillmore Auditorium Denver, Colorado
Dec 7 2009 8:00P Circus Stockholm, Sweden


Digg this |
Post to del.icio.us |
Facebook