photo by deneyterrio
Things have been a little hectic on the home front, but I didn't want anyone to think we'd forgotten about our Rocker Hotties out there. This week (a little late I know) we honor vocalist and multi-instrumentalist Binki Shapiro of Little Joy as our Rocker Hottie of the Week. More pics, etc. under the fold.


Sad to say that I had tickets and missed the Little Joy show in NY 6/23 (I needed the rest). I'd been jamming on the smooth beachy tunes of Little Joy since the release of their self titled debut last fall. I hear it was a good show. Read about it at The Village Voice, check out some more Binki pics below, and have a listen to the voice behind it all. Good stuff.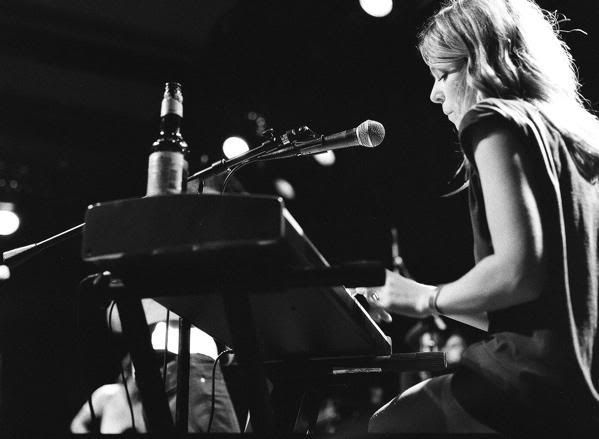 My Little Joy - Unattainable (Live on KCRW 12/19/08)

Check the full KCRW set at Rollo Grady.


Digg this |
Post to del.icio.us |
Facebook